Since SKS Ayurvedic College has started its temporary operations as the best COVID hospital in Uttar Pradesh, we are receiving many inquiries about the availability of beds with oxygen suppliers. We would like to inform you all that we have a set up of 100 premium beds at our COVID care facility, and all beds are equipped with facilities required to place them in ICU/HDU. Continue reading the post to get more information about the Best COVID Hospital in Ghaziabad.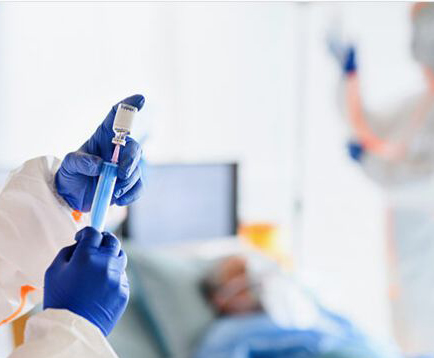 It's been a few days since the college has offered its infrastructural facility to help COVID-19 patients in Mathura and nearby cities, we are receiving numbers of calls from people enquiring about the facilities offered at the best COVID Hospital in Delhi NCR and the treatment cost. In today's we would like to answer all such queries.
Cost of Treatment-
The cost of treatment starts from Rs. 6000 per day (T&C apply). The amount of facilities we are offering at this cost is hard to find anywhere else. Don't believe us. Check out the list of covid-19 hospitals in Ghaziabad, you'll get the answer.
Facilities –
This COVID facility is also near to Hapur, and famous among people as the Best Hospital in Hapur because of the following facilities.
Premium Beds with 24/7 oxygen support available in ICU/HDU
Ventilator facility managed by highly qualified intensive care specialist for emergency
BiPAP Facility to help patients with minimal respiratory problems
Healthy and nutritious meal specially prepared for COVID-19 patient for quick recovery
A well sanitized and clean restroom and bath facility
Highly experienced and trained team of M.D Doctors and nurses for monitoring and care
Optional Facilities –
Ayurvedic therapies to boost immunity and better care
Physiotherapy treatments for quick recovery from respiratory problems
For more information about the availability of beds at the Best COVID Hospital in Delhi NCR, call us at +91 9997-995-865 or +91 9997-995-868 immediately.