SKS Ayurvedic Medical College and Hospital has started functioning as the best covid hospital in Ghaziabad temporarily. Since the college is conducting online classes and the college is shut due to the rising COVID cases in the state, the college has planned to convert one of its departments into COVID care facilities, and today it's operational as the best COVID Hospital near Agra with 100 premium oxygen beds, all equipped with facilities required to place them in ICU/HDU.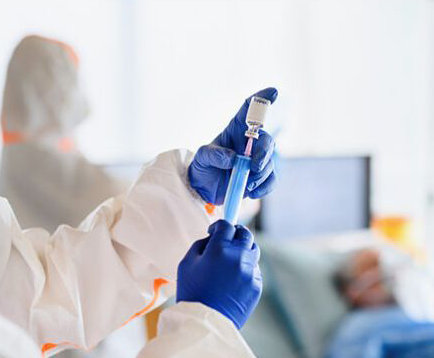 Reach us anytime to get more information about the list of COVID-19 hospitals in Ghaziabad. We are here to help you out.The cost of treatment at the best COVID hospital in Uttar Pradesh is Rs. 6000 per day, which is less as compared to other facilities. Check out the facilities conferred by our COVID care facility.
The Best Hospital to Treat COVID in Agra Offers Following Facilities
Highly experienced and skilled intensive care specialists and qualified M.D Doctors for critical care
On the spot BiPAP facility to maintain patient's oxygen level
24/7 available ventilator facility for patients needed emergency hospitalization  
Nutritious 8-tier meal to boost COVID patient's immunity at no extra cost
A well cleaned and sanitized lavatory facility, and all other needed facilities that you one expects from the top COVID hospital near me. 
The Best COVID Hospital in Agra Also Offer Following Optional Facilities
Ayurvedic therapies for quick recovery
Physiotherapy treatments for recover from respiratory issues
If you wish to know more about the other facilities and the list of COVID-19 Hospitals in Uttar Pradesh, then give us a call at +91 9997-995-868 or +91 9997-995-865 and get an instant answer to your queries. Don't forget to share the information about the Best Covid hospital in Ghaziabad  with your dear ones to let them aware of this COVID care facility.