Because of the ongoing coronavirus situations, a critical shortage of ventilators and oxygen supplies was observed in many hospitals. Due to the shortage of COVID-19 beds and essential supplies observed in the last few days, most people are rushing to the hospital to avoid risks of not getting admitted to the hospital in case of emergency, even after having mild versions of the infection. Because of this, COVID-positive patients who need urgent hospitalization are not getting the services on time. So, SKS Ayurvedic Medical College and Hospital which is functioning as the best COVID Hospital in Sikandrabad brings today's post for the people who are having mild symptoms of the coronavirus infection.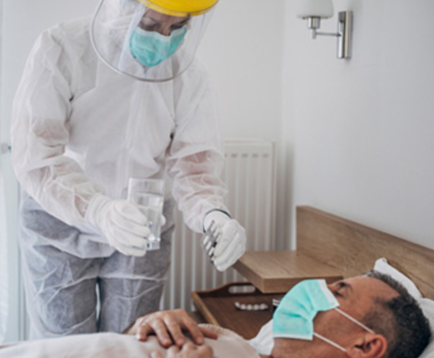 What are the mild symptoms?
Like any other flu, patients with coronavirus mild symptoms will face difficulty in breathing and cough problems. In severe cases only, patients might require ventilator support. The coronavirus majorly damages the lung's air sacs due to which patients face difficulty in breathing. But, not in all cases, one needs ventilator support. The best COVID Hospital in Uttar Pradesh would like to inform you that in various cases, the BiPAP machine seems very useful.
What other facilities are available at one of the Best COVID-19 Hospitals in Sikandrabad?
COVID Beds: This COVID care facility provides 100 premium beds with 24/7 available oxygen support. All beds are placed in ICU/HDU, indicating that there's no more shortage of essential supplies for COVID-19 patients.
Ventilator Support: The center is well-equipped with ventilator support for patients requiring emergency support. Also, a team of highly experienced nurses and M.D Doctors are available for patient monitoring and care.
Other Facilities: The center also provides 8-tier meal and clean lavatory facilities meeting hygiene standards. All these COVID care facilities are available at Rs. 6000 per day (T&C), including the BiPAPA facility.
Call us immediately at +91 9997-995-865 or +91 9997-995-868 for more information about the Best COVID Hospital In Sikandrabad.