SKS Ayurvedic Medical College and Hospital is now functioning as the Best hospital to treat Covid in Agra  . Since the college is operational online as per the instruction of the state government due to the rising coronavirus crisis in the state, the college has decided to help COVID-19 patients by converting its college's departments into COVID care facilities. With 100 premium beds facilitating oxygen supplies all placed in ICU/HDU, SKS Ayurvedic College works as the top COVID hospital near me.
Facilities Offered By The Best COVID Hospital Near Me
The Best COVID Hospital in Delhi NCR is well-equipped with the required facilities endowing utmost care to the COVID-19 patients.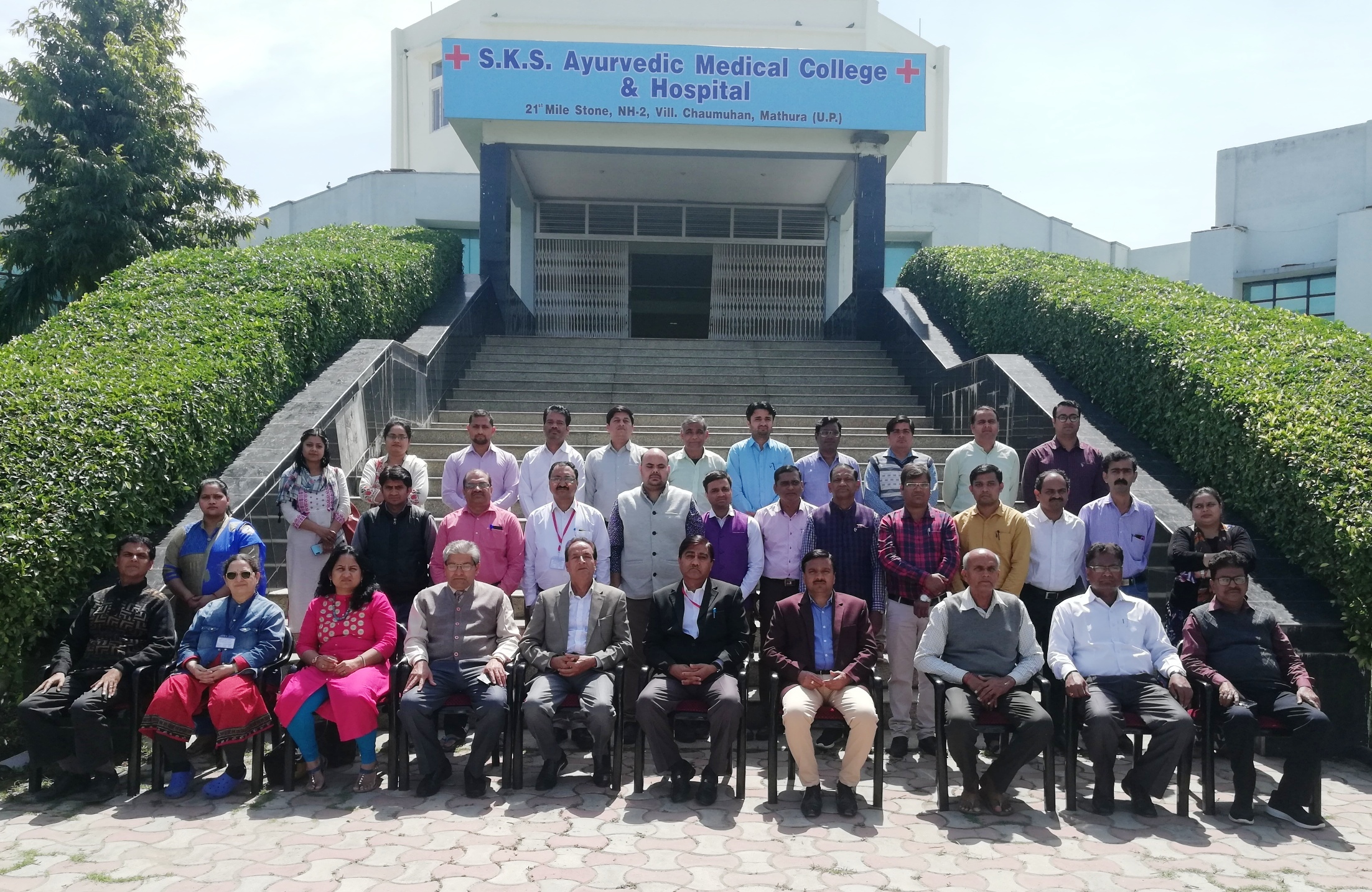 A 24/7 available team of highly experienced and trained nurses and M.D. Doctors for round the clock monitoring
Advanced BiPAP facility for COVID patients with breathing problems
A ventilator facility for emergency case patients
Healthy and nutritious meals for COVID-19 patients at no extra cost
Well maintained and clean lavatory facilities maintaining high hygiene standards
Optional Facilities at the Best COVID Hospital Near Noida
Apart from the above-mentioned facilities, the best COVID hospital near Noida offers two optional facilities exclusive for COVID-19 patients.
Ayurvedic Therapies
Physiotherapy Treatments
All the above-mentioned facilities and the COVID-19 treatment start at a minimal cost of Rs. 6000 per day. If you wish to know more about the facility, call us immediately at our 24/7 active helpline number +91 9997-995-865 or +91 9997-995-868. We all need to stand together to help people in this tough time. We are doing our bit. Do your bit by sharing this information with your loved ones and help us save lives. We are here to offer you instant help related to all your 'Best hospital to treat Covid in Agra  queries.