India is a country where Ayurvedic sciences have taken roots since ancient times. The concept of natural medicine has gained immensely in India and abroad. Nowadays, with many universities and colleges to study from, it can often be tricky to choose the right one. Thus, we have created this educational resource to help you select the best private Ayurvedic college in Delhi NCR.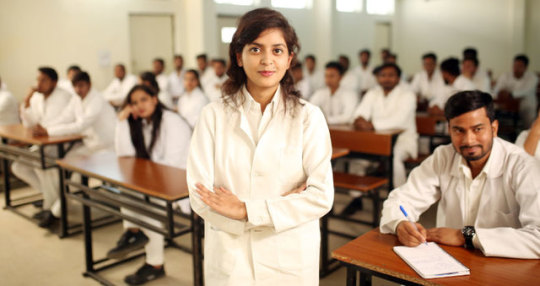 We offer a Plethora of Services
The purpose of any institute imparting education in Ayurveda will be to train and equip students with the required skills and knowledge to become successful practitioners. Learning Ayurveda is no different than learning any other discipline of study. It requires that the institution is equipped with expert faculty and infrastructure, and it's where SKS Ayurvedic College enters the picture.
We offer several facilities to our students, and some of the notable ones are listed below for your reference.
We have a spacious herbal garden facility at our institute. 
Our diagnostic facility is well-equipped with modern machines.
We also offer a Panchkarma facility at the best BAMS college in Delhi NCR.
Our institute also have a well-equipped yoga centre and physiotherapy. 
Due to all the aforementioned facilities, we are recognised as the best Ayurvedic Hospital in Delhi NCR. The immense popularity of Ayurveda practices has attracted students to choose Ayurveda as a career.
Pick SKS Ayurvedic College to study at the Best Private BAMS College in Delhi NCR
Students looking forward to pursuing Ayurveda in Delhi NCR can apply for the best private BAMS Ayurvedic College in Delhi NCR. All the courses offered by SKS Ayurvedic College follow an inclusive approach to help students become experts in Ayurveda. If you wish to acquire more information about our BAMS course in Delhi NCR, please feel free to reach us.