Ayurveda has been the most popular alternative medicine treatment in India. It has proved its worth since time immemorial and is still practised today with great significance. That's one of the foremost reasons Ayurveda is increasingly becoming popular among youths in India. Are you one of those students who are planning to make career in Ayurveda? If yes, apply for admission to the best private BAMS Ayurvedic College in Rajasthan, none other than SKS Ayurvedic College.
Many colleges in India have fully equipped Ayurvedic hospitals and offer their students excellent experiences of practical knowledge in Ayurveda. Out of them, SKS Ayurvedic College is the best choice to get your Ayurvedic degree in Rajasthan. If you are wondering why you should choose SKS, look at the reasons listed below to get your answer!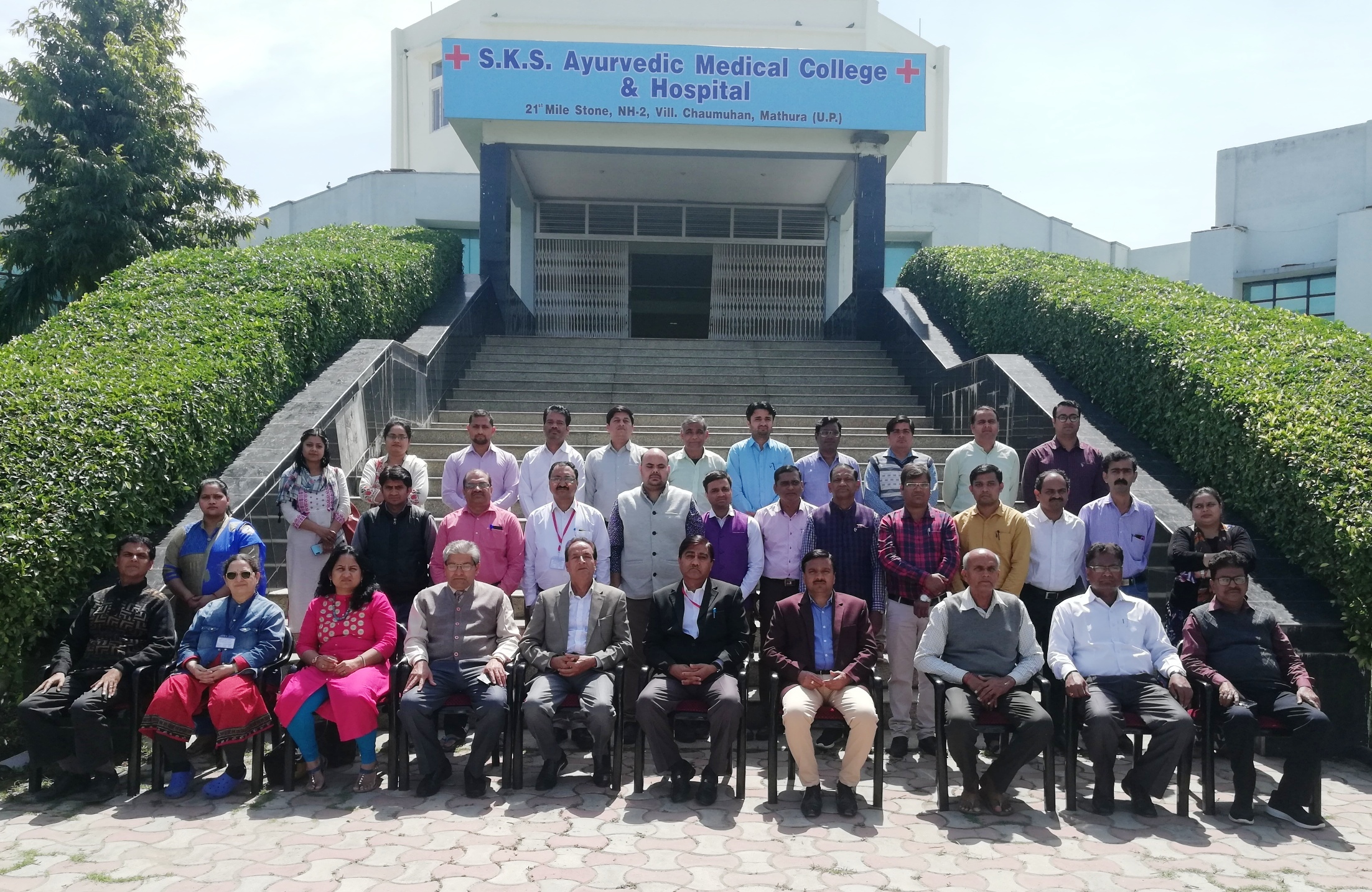 Top Reasons that Make SKS Student's Preferred Choice
SKS Ayurvedic College is one of the best colleges in Rajasthan for BAMS. Our college has various facilities that make it a top choice for students.
Best Herbal Garden Facility
The herbal garden is well maintained and has various medicinal plants and herbs used in Ayurvedic medicine. It is a great place to learn about these herbs and their benefits. The garden also hosts multiple events so that students can interact with each other and learn more about the traditional Indian medicinal practice.
Best Pharma Clinic Facility
The college has a pharmacy so that students get ample exposure to practical work in this field. At the same time, it makes medicines available to students to know the detailed process behind their manufacturing. This makes the clinic a great place for students to learn about the medical field and gain experience working in a medical environment.
SKS' Best Herbal Garden and Pharma clinic Facilities should be a significant factor in deciding the Best Private BAMS Ayurvedic College in Rajasthan for 2022.