The second wave of COVID-19 has broken all records in India during the last month. Unavailability of beds, shortage of oxygen supplies, and medicine were observed in every hospital that claims to be the best COVID Hospital in Uttar Pradesh. Not in UP, every state witnessed the same situation, which is very discomforting. But these days, the situation seems to stabilize especially if we talk about Uttar Pradesh.
As per the exclusive update from the state's health department, a total of 52,244 COVID active cases were recorded in the last 24 hours. The best private hospital for COVID in Lucknow has beds available for patients. But in any case, you aren't able to find COVID beds for your patients, then call +91 9997-995-865 or +91 9997-995-868 to get instant help.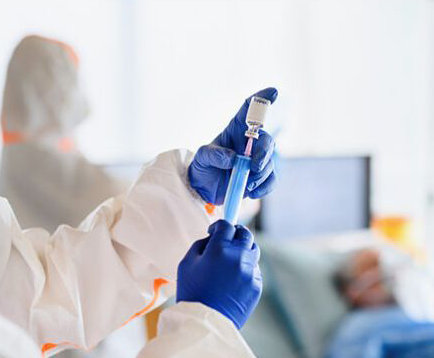 The above-mentioned number is the COVID helpline number of SKS Ayurvedic Medical College and Hospital, which is functioning as the best COVID Hospital in Delhi NCR. As per the instructions of the Uttar Pradesh state government, the college is conducting online classes. So the college has decided to launch a COVID care facility at its premises.
Look at the facilities available at the center!
A Competent Team
The center has sanctioned a team of experienced M.D Doctors and trained nurses for taking care of COVID-19 treatment. A close watch on each patient will be given for their utmost care.
COVID Beds & Oxygen Support
The best COVID Hospital in Kannauj has 100 premium COVID-19 beds. All beds are supported by 24/7 present oxygen support. The hospital also ensures that these beds can be easily paced in ICU/ HDU depending on the situation.
Ventilator & BiPAP Machines
The center has a sufficient number of ventilators and BiPAP machines for emergency cases. Additionally, the best private hospital for COVID in Lucknow also provides a BiPAP facility without charging any extra money. It's a part of the treatment. Patients with curable and mild symptoms can available BiPAP facility without any cost if they are on their COVID-19 treatment.
Call us anytime for a free consultation about the other facilities and the cost of the treatment.