COVID-19's second wave had forced the nation to witness a deep crisis where the best COVID hospitals in Uttar Pradesh were full of patients and struggled with the shortage of beds, oxygen support, necessary treatments, and other essential medical facilities. But these days, the situation seems to stabilize especially if we talk about Uttar Pradesh. As per the exclusive update from the state's health department, a total of 52,244 COVID active cases were recorded in the last 24 hours. Still, there are a majority of people who are not getting proper help on time due to the lack of information. So, to help people, we have brought you a list of COVID-19 Hospitals in Uttar Pradesh to help you in case of an emergency.
In case of further information, call us at our COVID emergency helpline number – +91 9997-995-865.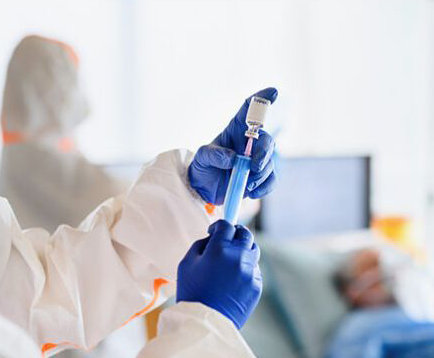 Check out the list of COVID-19 Hospitals in UP
To get the complete list of COVID 19 Hospitals in Noida, Agra, Ghaziabad, or any other districts, please refer to theofficial website of the state's Directorate of Medical & Health Services.
Informational about SKS Ayurvedic Medical College and Hospital COVID Care Facility
The hospital is equipped with all facilities needed for treating COVID patients maintaining the treatment protocol. With 100 COVID beds, the best COVID Hospital near Agra offers all required facilities for COIVD patients. Moreover, all beds can be easily installed in ICU/HDU units depending on the situation and patient's conditions. The treatment begins at Rs. 6000* per day offering ventilator support, BiPAP facility, meal, lavatory and bath facilities.
The Best COVID Hospital Near Noida also offers optional facilities for the quick recovery of the COVID patients, which includes Ayurvedic therapies and physiotherapy treatment.
Call at Our COVID Helpline Number in Emergency
If you wish to enquire more about bed availability or any other information about the list of COVID-19 Hospitals in Uttar Pradesh, then reach us at +91 9997-995-868 at your convenience.