SKS Ayurvedic College & Hospital one of the Top Ranking BAMS Ayurvedic College in Haryana celebrated Christmas with great zeal and enthusiasm. Like yester years all the students donated their clothes, money, and food to make the occasion special for kids in scarcity of such items.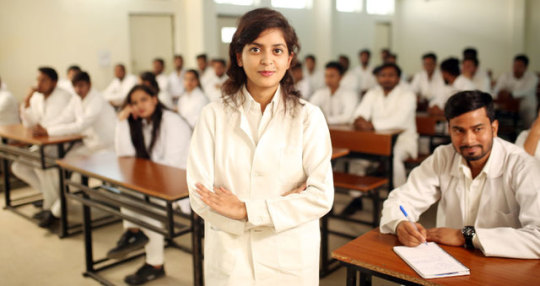 For students seeking Admission in Ayurvedic College in Haryana or looking for Ayurvedic Degree in Rajasthan we appreciate your decision to join one of the top BAMS Ayurvedic Colleges in UP as well as we highly appreciate your contributions towards the weaker section of the society on the eve of Christmas. The day started with the medical camp in the backward areas around the college. All the patients were treated till their full satisfaction and received high medical attention from the specialized doctors and trainees. Students enrolled through the process of admission in Ayurvedic College Mathura were passionate towards serving the weaker sections and to provide them medical care.
With the onset of evening, it was the time for little kids to get surprise from the students of one of the best and top BAMS Ayurvedic Colleges in UP. Little kids waiting with bated breath were very happy to receive chocolates, stationery items and clothes from their seniors. Kids dwelling over the chocolates were a moment worth to capture. We believe that Christmas was celebrated with true meaning at SKS Ayurvedic College and take pride in ourselves for the piece of work done by our students.