BAMS is five and half year integrated medical degree course of modern medicine and traditional Ayurveda, including an internship program of 12 months. With a well-defined curriculum, the course aims at conferring theoretical and practical knowledge to students perusing the course. There are a few things that students need to prior to applying for admissions such as the course details, fee structure of BAMS in Ayurvedic Colleges, and things they will learn during the course tenure. To help students clear this doubt, today's post focus on educating students about the BAMS course details. So, let's get started!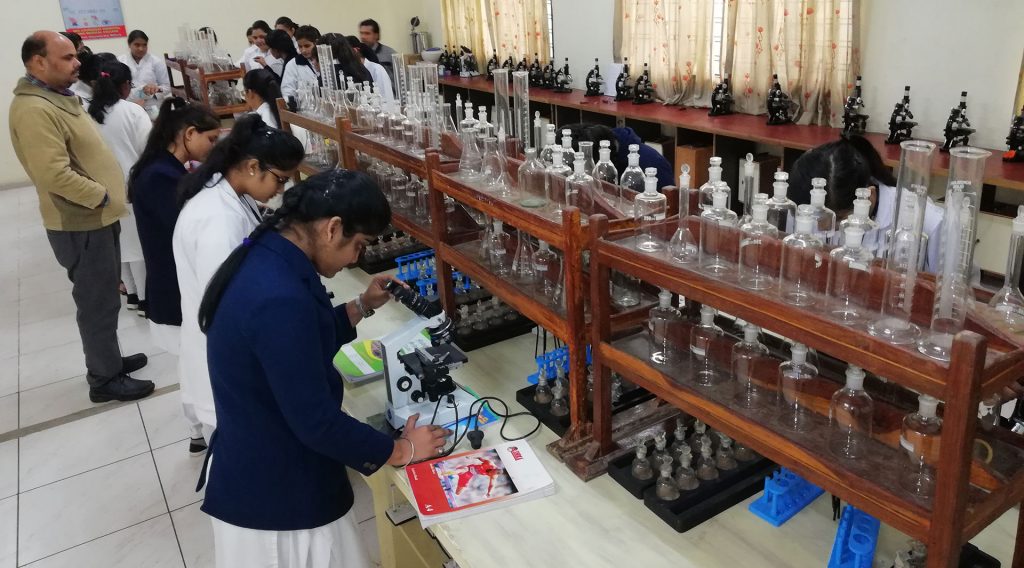 Look at the course structure of one of the top BAMS Ayurvedic Colleges in UP.
SKS Ayurvedic College offers 5 professionals within their course structure. Now, it's time to have detailed insight into these professionals. Being one of the best BAMS Ayurvedic Colleges in Rajasthan, SKS Ayurvedic College wants students to have information about the course and BAMS Ayurveda Course Fee so that there's no stone left for confusion. So, let's have a look!
| | | |
| --- | --- | --- |
| S.No | Professionals | Course Details |
| 1 | First Professional Professionals 12 Month Duration | Padarth Vigyan evam Ayurved ItihasSanskritKriya Sharir (Physiology)Rachna Sharir (Anatomy)Maulik Siddhant evam Ashtanga Hridaya (Sutra Sthan) |
| 2 | Second Professional 12 Month Duration | Dravya Guna VigyanAgadtantraRasa ShastraCharak Samhita |
| 3 | Third Professional 12 Month Duration | Rog NidanSwastha VrittaPrasuti Tantra Evum Stri RogaKaumarya Bhritya ParichayaCharak Samhita (Uttarardha) |
| 4 | Final Professional 18 Month Duration | KayachikitshaPanchkarmaShalya TantraShalakya TantraResearch Methodologist and Medical Statics |
| 5 | Compulsory Internship 12 Month Duration | It's a rotator internship program where students will get familiar with the real environment. It will be conducted at the Best Ayurvedic Hospital in Delhi NCR. |
We hope that now you'll be aware of the course details. For further information like what's college infrastructure and what facilities are offered, what's the fee structure of BAMS Ayurvedic Colleges in Rajasthan , visit our website now.