India, home to one of the oldest and most complex medical practices, Ayurveda, has been the foremost healthcare provider of choice for humanity. The art of healing with herbs and natural ingredients is ancient and holistic, yet progressive. Ayurvedic herbs play a crucial role in the syllabus at the top private BAMS College in North India.   
With the objective insight, SKS Ayurvedic College has set up a herbal garden facility at our premises. In today's blog, we will give students information about our herbal garden facility, its significance, and its benefits. So, let's get started!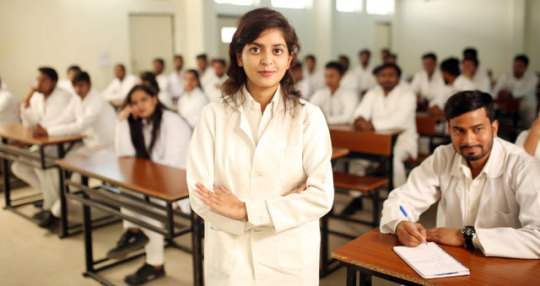 Significance of HERBAL GARDEN for BAMS Students
This herbal garden facility at the SKS Ayurvedic College, one of the top BAMS Ayurvedic Colleges in North India, is being created to provide students with adequate information about the Ayurvedic herbs and their usage.
Our herbal garden invests the thrust on providing several creatively designed facilities for researchers focusing on both traditional and scientific methodology.
Info About the Herbal Garden Facility at SKS Ayurvedic College
Being the top private BAMS College in North India, SKS Ayurvedic College offers quality tertiary health care services focusing on Ayurveda through its hospital & rural initiatives.
Ayurvedic drugs are designed with exquisite knowledge of their chemical constituents that can be clearly explained along with the mechanisms of action.
This facility is designed to house various herbs needed for the production of different Ayurvedic drugs.
It's connected to a series of labs equipped with sophisticated facilities that ensure optimum quality standards in their production.
Do you want to get access to these facilities? APPLY FOR ADMISSION
The herbal garden facility at SKS Ayurvedic Medical College and Hospital is well-organised and sophisticated, ensuring that the precise requirement to be met during the R&D process is achieved.
If you wish to get more information about the other facility offered by the top private BAMS college in North India, please explore our official website.