Are you looking for the Top Ranking BAMS Ayurvedic College in UP? If yes, you've come to the right page. There's a long list of the best Ayurvedic colleges that offer a wide range of courses. But only a few provide quality education, and SKS Ayurvedic College is one of them. It is the reason why many students prefer to study here.
Understand the Basic Meaning of Ayurveda
In the medical field, Ayurveda is one of the primary choices for students. Ayurveda is a Sanskrit word that means "life" or "knowledge of life."
Ayurveda is a comprehensive medical system derived from ancient Indian texts over 5,000 years old. It's considered one of the oldest healthcare systems in the world. Ayurveda has three main components: diet, lifestyle, and herbs.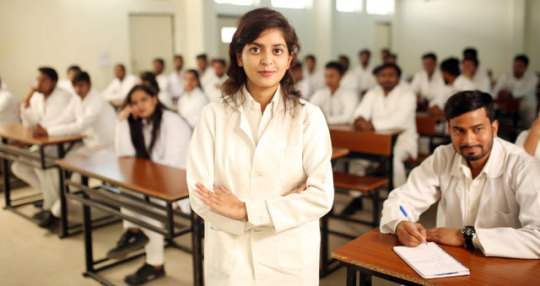 Which College Should You Select for Admissions?
Ayurvedic treatments can cure severe diseases like cancer, diabetes, asthma and high blood pressure. If you are one of those students searching for the Best Private BAMS Ayurvedic College in UP, check out the list below to pick the best college.
Institute of Medical Sciences Banaras Hindu University
State Ayurvedic college and Hospital, Lucknow.
Chhatrapati Shahu ji Maharaj University
Shri Dhanwantri Ayurvedic Medical College, Mathura.
Govt. Ayurvedic College & hospital, Lucknow
Institute of Ayush medical science, Lucknow
SKS Ayurvedic Medical College & Hospital, Mathura
Lalit Hari Govt. Ayurvedic College & Hospital , Pilibhit
Institute of Medical Science, Varanasi
Choose SKS from the List for 2022 Sessions Admission
It's almost the end of February, and the admission season is just starting up in UP for BAMS. If you're looking to pursue BAMS from the Top Ranking BAMS Ayurvedic College in UP, then select SKS Ayurvedic College without having any doubt. For any doubts about the institution's admission process, reach us anytime.