As the title suggests, today's blog will help students to be aware of the top 10 colleges offering the lowest fee structure of BAMS course fee in UP. The list is designed to help students looking for the cheapest Ayurvedic College in UP. Students can get all information such as college, course fee, annual intake and contact details. For further information, it's advised to visit the respective college website.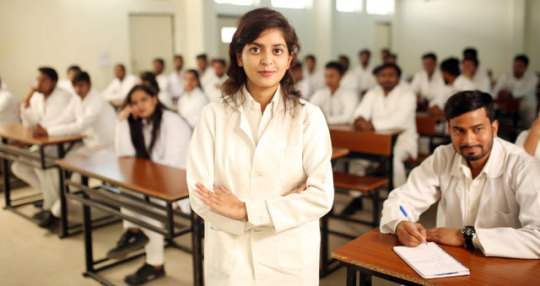 List of Top 10 Colleges Offering Lowest BAMS Course Fee in UP
There are many Ayurveda colleges in India where students can apply for admission. Below is the top-ranking BAMS Ayurvedic College in UP under NEET.
Students can check the list and apply accordingly.
Banaras Hindu University, Varanasi
Institute Of Medical Sciences, Varanasi
SCPM College Of Nursing And Paramedical Science, Gonda
Aligarh Unani Ayurvedic Medical College & ACN Hospital, Aligarh
Divya Jyoti Ayurvedic Medical College & Hospital, Modinagar, Ghaziabad
Major S.D. Singh Ayurvedic Medical College & Hospital, Farrukhabad
J.D. Ayurvedic PG Medical College, Aligarh
Shobhit University, Gangoh
SKS Ayurvedic Medical College and Hospital, Mathura
Glocal University, Saharanpur
There are also many private colleges in UP where students can apply for admission. Aspirants interested in pursuing an Ayurvedic course will find SKS Ayurvedic College the best choice because of the facilities and the fee structure.
Why Go With SKS Ayurvedic College?
Students who wish to study BAMS will find the top Ayurvedic colleges in UP helpful while applying for admission. These colleges offer the best facilities and infrastructure to students who want to pursue an Ayurveda course from Uttar Pradesh.
However, if you wish to study at SKS Ayurvedic College, contact us for admissions related doubts. Call at +91 9434 788 960 for more info about our BAMS Course Fee in UP.