The forthcoming academic year will see several Ayurvedic Colleges in Rajasthan entering the list of top colleges for admission in 2022. Thus, this list has become more important than ever before as you need to choose a college that fits best with your requirement. Are you interested in Ayurvedic College Admission in Rajasthan?
If yes, take a look at the list of top Ayurveda Colleges in Rajasthan, India for admission to the 2022-23 academic session. But first, let's talk about why BAMS Ayurveda Course is gaining popularity.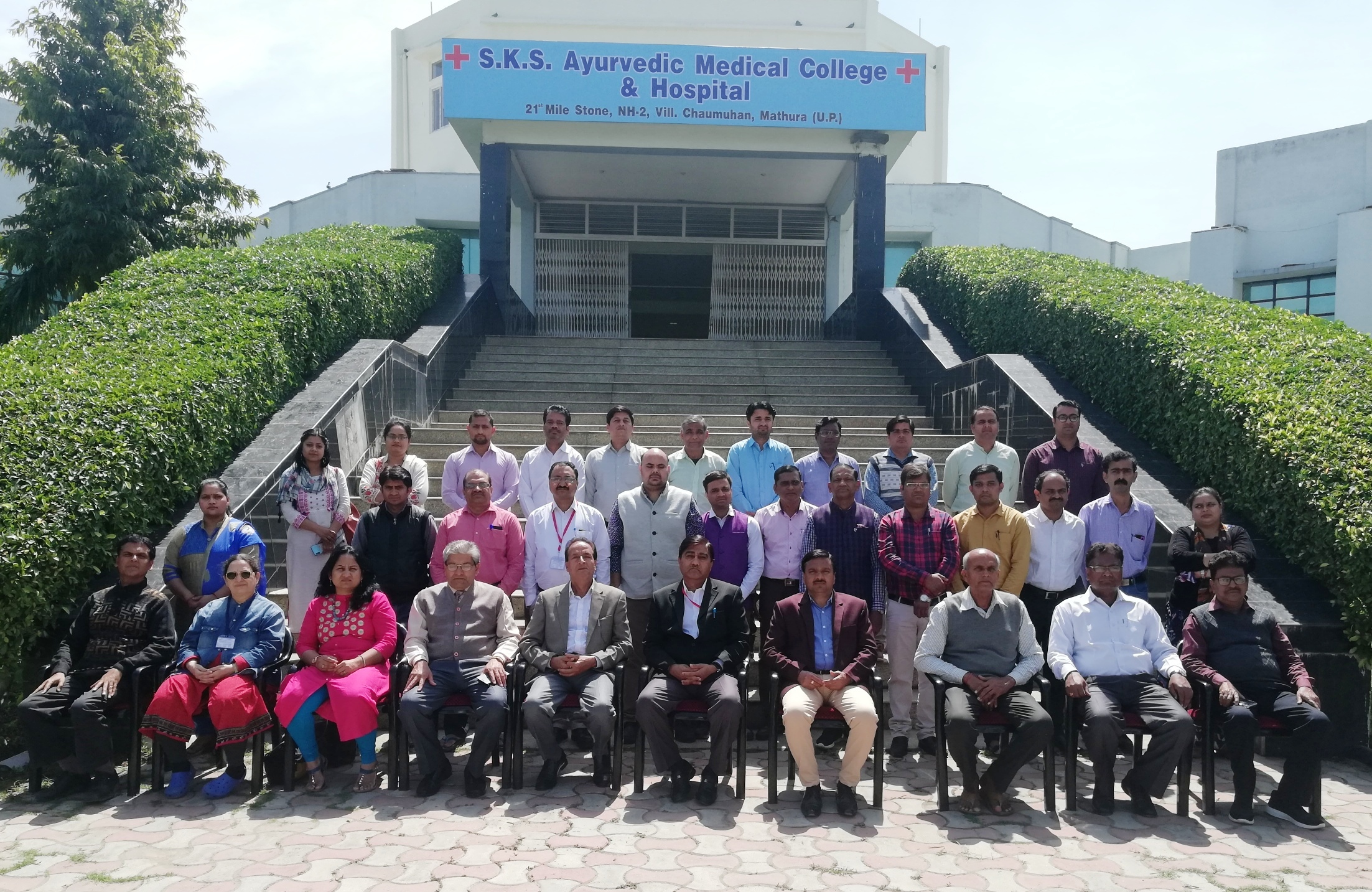 Why Study Ayurveda?
Ayurveda is a 5000-year-old system of traditional Indian medicine that has been used since time immemorial to treat various ailments such as diabetes, arthritis, etc. With changing times & lifestyles, this system of medicine has undergone a significant transformation.
It's why many people still trust Ayurveda for treatments due to its safe & natural approach towards healing. It has increased the popularity of the Ayurveda courses and more students to make a career in Ayurveda.
If you are one of those students searching for the top-ranking BAMS Ayurvedic College in Rajasthan, check out the list given below to pick the best college.
MMM Govt Ayurvedic College, Udaipur
National Institute Of Ayurveda, Jaipur     
Madhav University, Sirohi   
Dr. Sarvepalli Radhakrishnan Rajasthan Ayurved University, Jodhpur
Sri Ganganagar College Of Ayurvedic Science & Hospital, Ganganagar 
SKS Ayurvedic Medical College & Hospital, Mathura       
College Of Ayurveda Of Rajasthan Ayurvedic University, Jodhpur        
Tantia University, Sriganganagar  
Shri Bhanwar Lal Dugar Ayurved Vishwabharti, Churu    
Jayoti Vidyapeeth Women's University, Jaipur
Book Your Seat for Ayurvedic College Admission in Rajasthan
The students who wish to get admission to BAMS Ayurveda Course need to pass class 12th with PCB/PCM stream from a recognised board. They must have qualified NEET to gain admission to these courses.
Currently, the Ayurvedic college admission in Rajasthan is going in full swing. If you want to take admission this year, you will have to register yourself as soon as possible. Please feel free to reach us if you have any doubts about admissions.