When a pandemic was at its peak, people from all around the world started thinking about the solutions. There were many different solutions to stop this pandemic that was the source of anxiety and panic. Ayurveda practices helped in treating mild cases. It's one of the significant reasons why Ayurveda gained popularity. So, in today's blog, the best Ayurvedic College in Haryana will discuss the scope of Ayurveda in the post-pandemic world. So, let's get started!
So, let's begin the discussion without even wasting a single second!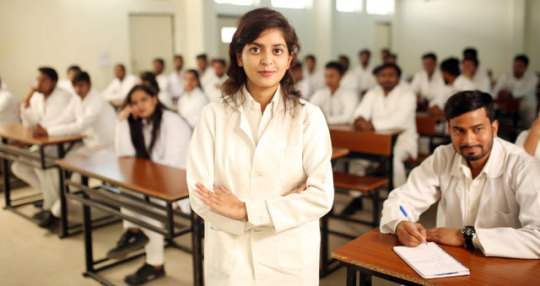 Best Ayurvedic Hospital in Haryana
With the rise in cases of COVID's new variant, it isn't surprising that Ayurveda is gaining popularity – more people are now giving traditional medicine a go. However, many are still unaware of its actual value and effectiveness. The recent Omicron outbreak and its aftermath brought a fresh perspective on Ayurvedic practices.
SKS Ayurvedic College has converted one of its departments into a COVID care facility to treat patients with mild cases. The college also operates the best Ayurvedic Hospital in Haryana, with all the modern facilities to treat patients.
Ayurvedic Drugs for Treatment
As per the top-rank BAMS Ayurvedic College in Haryana, Ayurvedic interventions are helpful for the treatment. Some play a crucial role in improving patients' conditions. A detailed article was published by the Indian's National Ayurvedic Institute Journal. Do you want to know what those interventions are? Check out the given bullets,
Ayush Kwatha
Sanshamanivati
Fifatrol Tablets
Laxmivilasa Rasa
Choose SKS to Study at the Best Ayurvedic College in Haryana
Not everyone is aware, but admission to the Ayurveda college in Haryana will be made based on NEET UG Entrance Exam. Students can confirm their admission seat status and schedule of counselling sessions based on their performance in the Entrance Test. To study at the best Ayurvedic College in Haryana, the study can also apply for direct admissions at SKS Ayurvedic College. For more information, please connect with the college's administrative staff.