SKS Ayurvedic College is one of the finest and best Ayurvedic colleges in UP, situated in Lord Krishna Mathura's heart of the birthplace. Agra University and Uttar Pradesh government approve the affiliation with Dr. B.R. Ambedkar University. Be it its infrastructural facilities, faculties, or the course. We offer the best of everything. Today's blog will talk about the highly advanced diagnostic facility at the best private BAMS Ayurvedic College in UP. 
Check out what today's blog will cover!
Importance of Diagnostic Facilities for Students
Overview of Diagnostic Facilities at SKS Ayurvedic College 
Services Available at our facility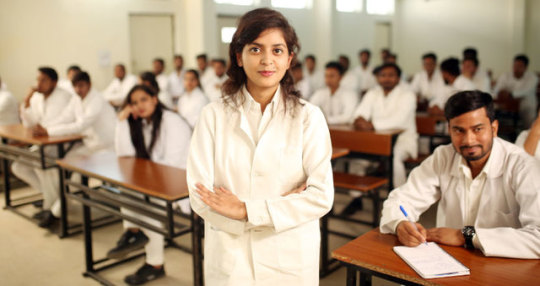 Let's read about these facilities in detail to know more about them.
Importance of Diagnostic Facilities for BAMS Students
Diagnostic facilities for BAMS students are a mandatory requirement to gain relevant hands-on experience. A students training period has been determined according to the college they are in. It plays a crucial role in the curriculum, followed by the Top Private BAMS College in North India
Overview of SKS' Diagnostic Facility
SKS Ayurvedic College has constantly been striving to provide the best health care service to the general public. Being one of the leading Ayurvedic colleges in India offers a unique opportunity for those who would like to pursue their careers in Ayurvedic and other natural and herbal medicines.
Look at the services available at our facility
Equipped pathology lab
X-ray facility
Ultrasound & ECG services
Bottom Lines
Such facilities play a vital role in shaping a student's future, and it is a good platform for gaining knowledge and giving exposure to the real world outside the college. If you wish to access all such facilities, you must apply for admission to the best Ayurvedic College in UP. Please feel free to contact us at contact@sksayurvedic.com if you have any questions about the admissions process.